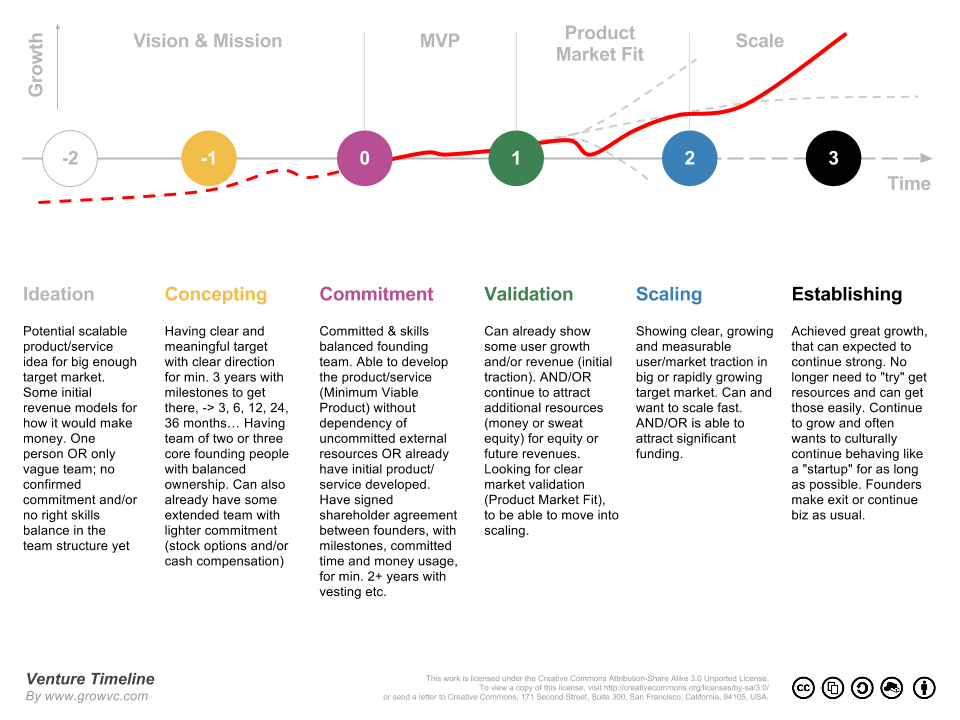 Startups, small businesses designed to grow extraordinarily fast, are known for making a lot happen with very little resources. Facebook, now a public company worth over 100 billion dollars, began in a college dorm room, while SnapChat, also started by college students, is now worth almost 10 billion dollars.
Many startups follow the Lean Startup philosophy, a business methodology focused on experimentation. By applying lean startup principles to conference planning, organizers can save money, move fast, and make a big impact.
Here are 5 ways to apply lean startup principles to conference planning.
1. Start small
Startups often start as nothing more than websites with some text. These websites are known as pre-launch landing pages and are used to measure interest in the startup and gain early customers before they have a product.
Event planners can do the same by creating pre-launch landing pages for their events even before finding speakers, a venue, or sponsors. Services like LaunchRock allow you to set up a basic pre-launch landing page in very little time with no technical skills.
Once startups have a basic product ready, they often start testing it with a small group of early customers. This is known as beta testing. The beta version of a startup is oftentimes low quality. Betas are used to test new ideas and get feedback from real people.
For conference planners, a beta can be a smaller event like a Meetup or even a small virtual event. The goal of a conference is to bring people together for the purposes of learning and networking. Blog posts, videos, and social networks can be used to accomplish the same goal, so conference planners can use these tools to create a beta version of their conference.
2. Stick to the essentials
Startups are known for being scrappy and efficient. If a company like Facebook can start in a dorm room, then your event probably does not need all the bells and whistles that conferences are known for.
People attend events to learn and network. If you have high quality speakers and an environment that facilitates attendee interaction and learning, everything else is unessential. Things like conference swag, goodie bags for attendees, and cool technology can certainly enhance your attendees' experience at your event, but unless you have a big budget or are expecting a lot of revenue, stick to the essentials.
3. Talk to your attendees
Customer development is a Lean Startup strategy that helps startups build something that people actually want. By constantly talking to their customers and asking them for feedback, startups can ensure that they are on the right path.
By talking to either your attendees from a previous event or anyone who expressed interest in your event, you too can unlock valuable insights. Talk to attendees about their expectations for your event, what they liked and did not like about previous events they have attended, and more. Try to involve attendees in the conference planning process as much as you can.
4. Be innovative
It is very clear that startups are not afraid to be innovative and do things differently.
Constant innovation is what helped Facebook stand out from other social networks like MySpace and FriendFeed. Facebook's initial strategy of opening up their social network to students at specific colleges, one at a time, was considered crazy. What kind of social network would intentionally limit the number of users they can acquire?
This strategy proved to be one of Facebook's smartest moves during their early years. By launching only in specific colleges, their small team was able to focus more and the exclusivity of the social network led to a lot of word-of-mouth.
If you want to organize a conference or plan an event that is better than average, then you too will have to embrace innovation. Most conferences follow a similar format and never deviate from the norm. Trying new things can help your event stand out. Embrace new technologies such as live streaming. Use Twitter to live tweet your conference. Record your entire event and put it online for free, or sell it as an extra source of revenue. There are endless possibilities for conference organizers trying to innovate.
5. Measure everything
Facebook tracks every single interaction you have with their social network. Facebook knows how much time you spent on their website, what days and times you are most active, who you talk to the most, and they can even predict major life events like buying a home.
Facebook uses the data to make better decisions with their product. By understanding how people use Facebook, they can find ways to make the experience better.
As a conference organizer, you too can start collecting data and put it to use to make your event better. Use survey tools like TypeForm to get qualitative feedback on things like your event's format, its speakers, the venue, and more. Then use this data to improve next year's event. You can also use your event registration tool to ask attendees for information like job title and location. This information can be used to find relevant speakers and a good venue location.
---
You might also like: