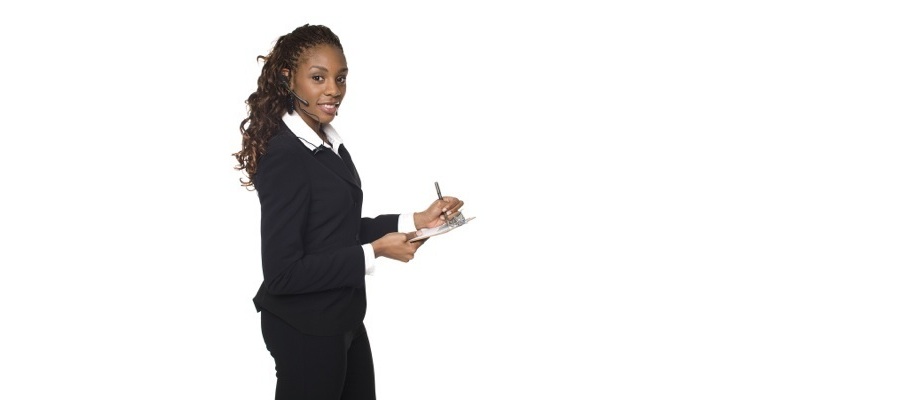 Are you thinking of setting up as an events planner? It's a vibrant industry to work in but before you go ahead and register your business domain name, ask yourself if you've got what it takes. Whether you're a student looking for careers advice on how to break into the events planning business, or you're an experienced professional ready for a new challenge, here are some useful pointers.
Which skills do you need?
A recent survey named "event coordinator" as the 5th most stressful job in the world. It's a fast-paced, demanding job that requires a certain set of vital skills and personality traits which are worth knowing about before you commit to a career in this sector.
Relationship builder
Excellent people skills are a non-negotiable pre-requisite that every event manager should bring to the table. You need to be equally comfortable connecting with suppliers and customers, senior executives, attendees and staff, be a confident yet charming negotiator and able to resolve conflicts calmly but resolutely, all while maintaining your sense of humour. Whether you're working in a team or on your own, a good event planner will stay calm under pressure, treating everyone with respect.
Project manager
Organisational and project management skills are key requirements to ensure a smooth workflow from the first briefing to the event itself. From venue bookings to supplier contracts, setting up your marketing and talking to sponsors, ticket sales and RSVPs, not to mention the logistics on the day, your to-do list will be huge. The best planners are highly accomplished multi-taskers with fool-proof systems, set-by-step checklists and tools, making sure that nothing falls through the cracks.
Problem solver
With event planning, the devil is in the detail, and you should always expect something not to go according to plan. The skill is to focus on the big picture while keeping track of the little things and find solutions to the challenges that arise. "What if you've booked an outdoor event and it rains? What if a keynote speaker is running late or the live band is a no show? What if your computer fails or the venue has a power cut? Do you have a Plan B? A good event planner thinks ahead, assesses the risks of what could go wrong and always puts contingencies in place."
Commercial operator
Whether you're planning private birthday parties, organising charity events or hosting corporate conferences, never forget that you are operating within the confines of a commercial environment. From securing quality sponsors to booking stunning venues, sourcing the right suppliers and a long list of other things, you need to make clear decisions on the most suitable options available, using your commercial acumen to negotiate the best deals to bring your event in on budget.
How to get experience?
You don't need a university degree to become an event planner although events management degrees are available, both at undergraduate and postgraduate level, for those who prefer to get an academic grounding. There are also professional certifications that you can pursue at any time, including those offered by specialist providers Event Academy and The Event School London.
Having said that, the only real preparation for working in the industry is on-the-job experience. Some skills simply cannot be taught, and are best learnt on the ground while helping to run real-life events. The UK events industry is a complex sector, worth billions of pounds. If you want to be a successful events planner, it's essential to gain a clear understanding of the industry – and there is no substitute for rolling up your sleeves and getting stuck in.
If you are starting out, look out for volunteer positions to obtain valuable real-life experience as the first step on the career ladder. Contact local events directly to see if they need an extra hand, and get in touch with professional event organisers and your favourite charities to ask for volunteering opportunities.
Internships are a good way to gain hands-on experience as an events planner, giving you a realistic taste of what the job would be like. Or you can apply for administrative/marketing assistant, event/meeting coordinator and similar entry-level jobs and prove yourself in the commercial environment.
Starting your own business
Once you've got the industry experience, the contacts and the proven drive to succeed in this competitive industry, you may feel ready to strike out on your own. But where to go? The events sector has several distinct niches – vertical markets such as corporate events, weddings, art/sports events and so on, as well as horizontal sub specialisms such as catering or venue finding. Think carefully about your existing industry contacts and experience, and your passions, and find the niche that best suits your skillset.
Setting up on your own requires a sound business plan and sufficient funding, plus compliance with industry regulations and any licences or permits you may require. You should also have a sound knowledge of legal issues such as public liability and professional indemnity insurance, written contracts, health & safety regulations, alcohol and entertainments licences and employers' liability insurance.
You will need to register your business with HMRC for tax purposes, and find a suitable company name that captures the attention of your clients, establishes your brand and clarifies what your business is all about. Register the domain name and think about building a website to help with your marketing, while setting up social media accounts on Facebook, Instagram and Twitter to widen your reach.
The quality and quantity of good relationships with suppliers is the backbone of your event planning service. From wedding cake designers to comedians, AV solutions to post-event surveys, suppliers are hugely important for your business, and it's vitally important to build lasting relationships on the right terms.
Finally, identify your key marketing channels to help you win clients. While digital marketing around your website should be optimised, don't forget that events and hospitality are people industries and your most successful marketing strategy will be using the human connection.
---
Author Bio
Dakota Murphey has over 10 years of experience in marketing and events management. She enjoys sharing her knowledge and experience through her writing and connecting with other like-minded professionals. Find out what else Dakota has been up to on Twitter: @Dakota_Murphey.
---
You might also like: