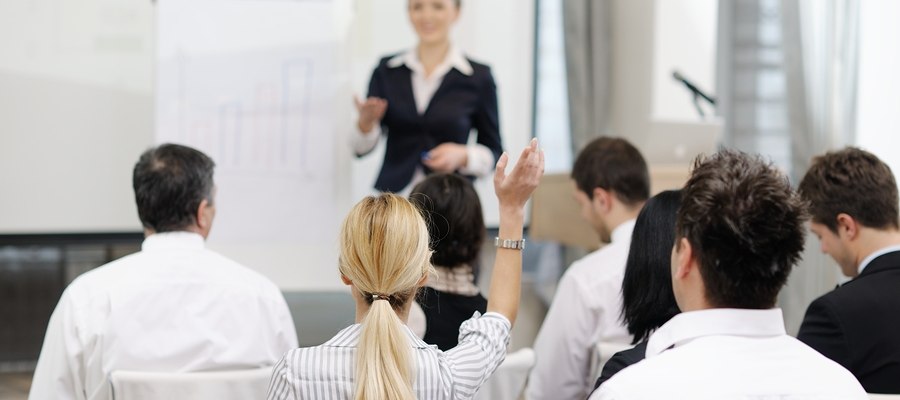 Yesterday, I went to a conference in the city. I went dragging my feet and with a bit of whimpering. Why? Well, when you work from home and do not have to do your hair, get dressed up, or drive anywhere, it becomes a pain when you do. But I got up early, left 2 hours before the conference started, and drove into the city. I had calculated what it would cost me in gas, babysitting fees, lunch, parking, and the price of the conference. I was convinced it was not worth it, and was kicking myself for ever agreeing to go to this thing.
I arrived in the city in less than an hour. Found a parking garage that had early-bird parking for $12 all day. I made it to the conference just in time and found that we had an endless supply of bottled water, coffee, pastries and juices. Things were starting to look up and I was ready to finally relax.
The conference started on-time and was on the topic of e-mail marketing and social media. The presenter was fun, engaging and told us right off the bat what we would be learning. He had my attention the entire time. I have been using my e-mail program for several years, and while I knew the basics, there was so much more that I wasn't doing. It turned out to be a really great conference. I left feeling motivated and confident that I could do my job just a little bit better. Here are a few reasons why this conference was a success and why I would sign up with this organization again:
Great Presenter: The presenter started on time. He was engaging, enthusiastic, articulate, and funny. He had us go around the room and introduce ourselves. This helped the audience get involved right away. he was knowledgeable and confident, and had very interesting information to share.
Appropriate Breaks: We had appropriate breaks through out the day. Just when I thought I couldn't take anymore we would take a 10 minute break. The facility had free coffee, pastries, water, and soft drinks. They even had toasters to toast bagels. They had free Wi-Fi and comfortable seating through out the building.
Audience Involvement: Our presenters often asked the audience for their opinions, feedback, experiences, or just something simple like their favorite kind of cookie (that got a few chuckles). Keeping the audience involved was key in keeping the attention of the room–especially when everyone has iPhones, iPads, and every other kind of contraption sitting near them. It is good to keep people focused. He would also often say "eyes up here" or "you don't want to miss this." Seems a bit elementary, but it sure worked.
Hands-on Learning: Everyone in the audience had a small computer in front of them. We were able to work on our own projects and tailor them to the needs and goals of our own organizations. Having the ability to do, and not just watch, was huge.
Networking: Network. Network. Network. I soon learned that the entire room was a potential client. It was a fantastic way for me to meet other people, tell them about my business, and learn about theirs. Conferences are some of the best places to meet other professionals and to network.
So, was it worth it? Absolutely. Would I do it again? Yes. Will I kick and scream the whole way there? Most likely. But any time you can get out of your comfort zone and get in front of people, you are going to win. So, get out there. Sign up for that conference or webinar. Learn something new and make a connection, or two!
---
You might also like: