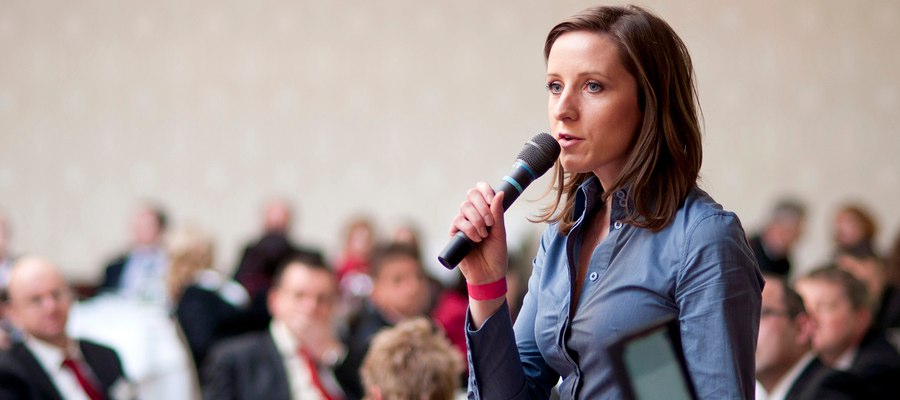 Finding the right speakers for your conference can be a big challenge. Speakers can make or break a conference. Big names will attract people to your conference but so will titles, resumes and publications. When looking for speakers make sure you stay on topic and find people who are well-versed in the industry. It is important to find speakers that have experience presenting to large groups. You want someone who is dynamic, entertaining and educational. Here are a few tips on how to find the right speaker for your next conference:
Attend Conferences in Your Area: Look at events in your industry both past and present. Who were the speakers? What was the attendance like? What was the feedback on the speaker? Did any of the speakers strike a chord with you?
Ask Your Audience: If you already have a following ask them who they would like to hear speak. You can tweet them, poll them on Facebook or ask them via Google+. You may be surprised at the responses. Try giving them a few options and let them vote.
Ask Your Sponsors: Asking your sponsors also shows that you respect their opinion and want their input. However, do not put them in charge of finding the speaker. Simply ask them for a few names they would recommend. This way you are still in control. You can do your homework from afar and see if these names would be a good fit for the conference with little commitment.
Create an Advisory Board: This board can consist of employees, friends with a deep interest of your particular topic or industry, and perhaps past speakers of your event. If this is your first time holding an event ask people who are knowledgeable on the topic. Several heads are always better than one. Discuss trending topics related to the industry at hand and what each person would like to learn more about.
Request for Proposal: Set up a Request for Proposal (aka Call for Proposal, aka CFP) form on your website. BusyConf has a very intuitive and easy to use form that is available to use when integrated with our seamless conference platform. CFP's allow the speakers to come to you. You will get a good sense of their commitment and level of enthusiasm.
Listen to you Audience: We spend so much time looking at the podium we may overlook the very talented and dynamic speaker and leader who is sitting right next to you. Talk to your fellow attendees. Find out what they do. You may just find the next presenter for your event.
Read: Immerse yourself in books, articles, and blogs on the topic. You may be surprised at what you learn and who you "meet."
Find New Blood: We tend to ask the same industry leaders to speak. The trouble with that is their speech is often the same. Instead of asking these leaders to speak at yet another conference ask them who they would recommend. Perhaps they have been to a conference and heard someone who is less known but still has great content to share.
Finding good public speakers is no easy task–especially ones that are knowledgeable, interesting and well versed. Do your homework and ask others to help you. Have you hosted a conference? If so, how did you find your speakers?
---
You might also like: