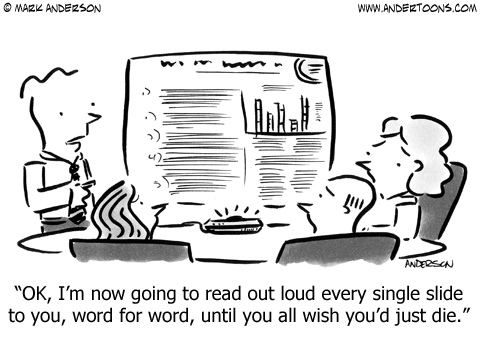 Congratulations! You have been asked to speak at a conference. That is a great accomplishment and an amazing opportunity to introduce yourself and make some new connections. Whether this is your first conference, or your tenth conference here are 5 mistakes you will want to avoid when speaking:
Not Rehearsing Your Speech
You may have given this speech a few times to a small group but never to a large group in an auditorium with a podium, microphone, and a huge light beaming at your eyes. Practice! Ask the conference planner if you can have access to the room in which you will be speaking, even if it is just for 30 minutes. A dry run can save you in the long run and can eliminate any unwanted surprises.
Forgetting to Do Your Homework
Who is hosting the conference? Who are the other speakers? Who is going to be in the audience? You may also be asked questions from the audience. Knowing who you are speaking to and what their background is will help you answer their questions with more accuracy. It will also show the audience that you took the time to learn more about their background, their interests, and their experiences.
Missing Network Opportunities
Don't run to your room between sessions for a quick nap or jump on your laptop to avoid talking to people. You never know who you might meet in line at the coffee bar or just sitting in the lobby between sessions. Make sure to have plenty of business cards and/or flyers on you. If you have many friends at this conference, it is fine to sit with them from time to time, but try to branch out. Make a goal to make at least 2 new connections every day.
Showing up With a Bad Attitude
Ok, so you know you were not the first choice for speaking about your industry. Get over it. You are here, and it is time to make them thankful they picked you. Showing up with a bad attitude will come out in your presentation, in your body language, and in your face. So, whatever happened yesterday at work or however you truly feel about the conference, leave it at home. It is time to dazzle your audience with your knowledge and charm!
Reading From Your Slides
Slide shows are great for making points and showing pictures. They can also be used for embedding videos, showing graphs and polls, and for contact information, but try not to read from each slide directly. People are there to hear you speak and to listen to you share your wisdom and experience. They can read your slides later. Use the slides as reminders of key points you want to make but don't be afraid to go off script. Involve your audience too. Asking your audience for insight before delving into a topic will help you gain perspective as to what the audience may already know.
These are just 5 mistakes you do not want to make as a speaker at a conference. Keep them in mind. Hopefully you are excited about this opportunity and looking forward to putting on a great speech. Be prepared, do your homework, and show up feeling your best, and you should be just fine!
---
You might also like: