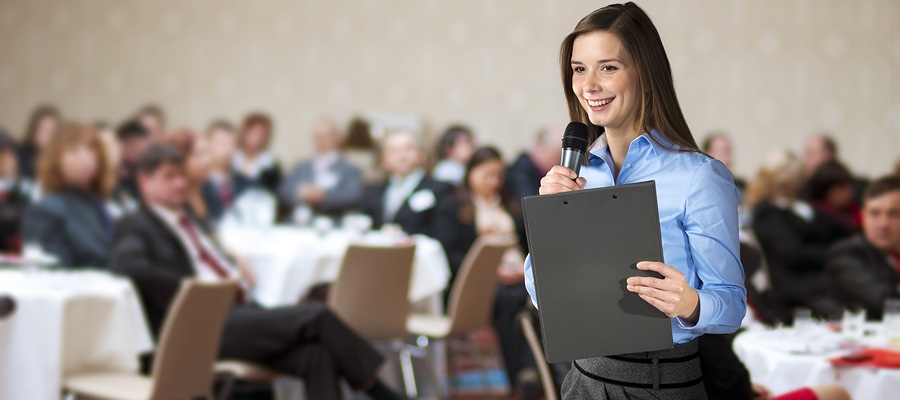 1) Trello
Trello is an innovative productivity and project management app that uses boards, lists, and cards to help get projects on track. A project on Trello is comprised of a board which can include any number of lists. Lists can represent the status of a project, such as done or doing, and cards can represent a specific task. Once a task's status has changed, it can be moved to a different list.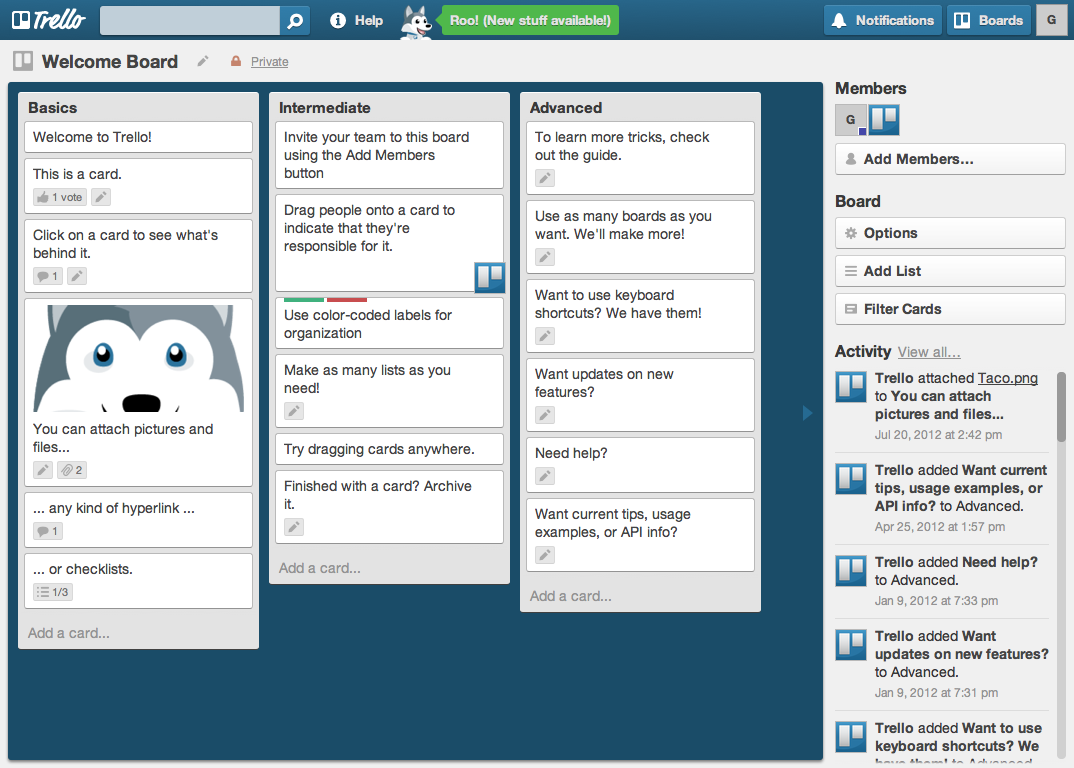 Trello is useful to event planners and conference organizers because it allows you to add members to a board so you can get clients and team members on track. You can also assign people to specific cards and color code cards to better keep track of their status. The best part about Trello is that it is totally free, with a premium version available for only five dollars a month.
Trello can be a very valuable tool for professional event planners. You can create boards for specific clients and projects such as venue selection, decorations, and speakers. You can also attach files and images to cards for quick viewing. Another feature is the ability to create checklists within cards.
2) Evernote
Evernote is a great note taking tool with a desktop version, an iPhone app, and an Android app. Your notes are synced when you save so they're always available. Evernote is useful for taking notes on venues, speakers, and anything else you need to take note of.
You can easily share these notes with other people by linking them directly to a note or by sharing an entire notebook (a group of notes) with them. Evernote's usefulness extends beyond text as well. You can embed images, videos, tables, and other media within notes for added effect.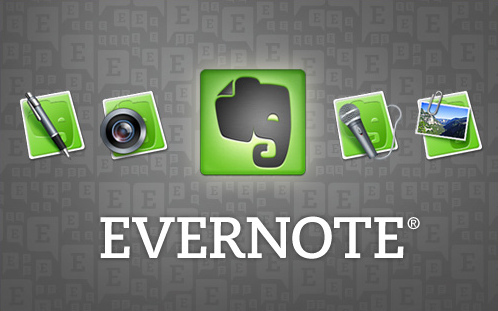 Twitter lists are one of Twitter's most underused features. You can create lists for different types of people, such as journalists, attendees, or speakers, and add people to the lists relevant to them.
A public list will be viewable by the public and people will be notified when you add them to one. Private lists are only viewable to you and you can add people to them without them getting notified about it.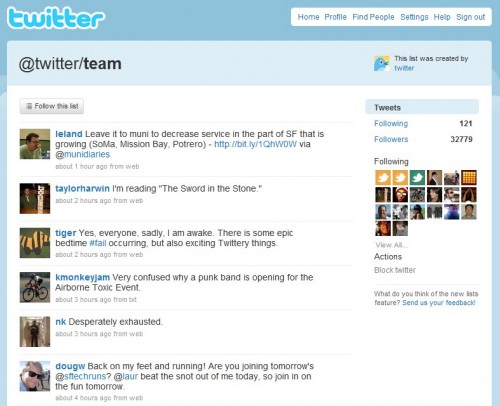 Twitter lists allow you to monitor the activity of people you care about and filter the large amount of tweets in your timeline. This is useful if you want to engage with specific people or want to have a quick list available of a specific group of people along with their contact info.
4) Pinterest
Pinterest is a popular social network that describes itself as an online pinboard. Chances are you've used it to share fashion photos or pictures of dream houses, but it's also a valuable organization tool.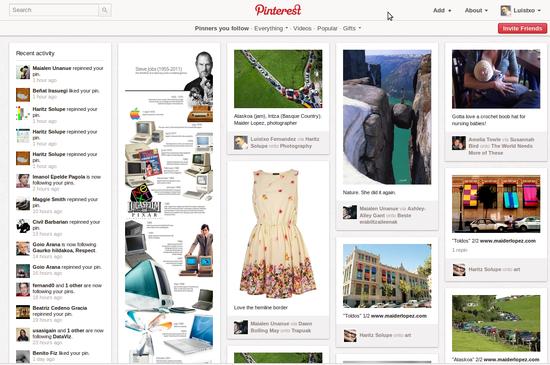 One innovative way to use Pinterest to organize a conference or event is to create a board for venues, designs, seating charts, or anything else that has to be decided upon when planning a conference. After adding clients or team members to the Pinterest board, they can vote on their preferences by liking or repinning their decision.
You can also use Pinterest as a template for different types of events. For example, if you know that weddings usually require certain items and conferences require other items, then you can create an event board with examples of items and services that are needed for that type of event.
---
You might also like: